A wargaming Podcast covering that modern day rarity, The Big Game. No 10 figures a side on a 3ft square table here old chap. All scales, all periods, so long as its BIG. You know what they say "Go Big or Go Home" We, my friends have gone Big ! Each episode will look at a different aspect of the Big Wargame and do a little bit to bring them back into fashion. Is it a coincidence that Warlord games bring an Epic scale box set out just after this podcast went to air ! I don't think so, so get on board the Big Game Train and let's ride it down a 30 foot table. Regards Ken The Yarkshire Gamer
Episodes
Friday Aug 27, 2021
Friday Aug 27, 2021
Not wanting to lumber a single guest with Episode 13 I decided it was time to introduce a new, occasional format for the show, The Catch Up.
One thing I noticed with other Podcasts I listen to is that, a guest comes on and announces a game or a new range of figures or an event and that's it you never hear from them again !
I thought it would be interesting to "catch up" with old guests and see how something they spoke about on their Episode went. Such a chat probably wouldn't need a full episode so I came up with the idea of having multiple guests on the same show, each chatting for 20 minutes to half an hour on a certain topic.
That led me to consider adding other guests who haven't been on the show before to do a shorter format interview. So that's how this idea was born and it was all going so well until my fourth guest for this show had to pull out at the last minute. A bit of a panic, not his fault, a genuine reason but I managed to fill the time with some else new. 
So all in all a different episode, I hope you enjoy it.
I speak with Chris Breeze from Episode 1 about the World War Roses event and his involvement in playtesting the new Wars of the Roses Rules, Test of Resolve.
Test of Resolve – Wargame Rules
Next up is Andrew Dickinson from my Wargames Club in Leeds and we talk about the new club venue, the history behind that and the forthcoming show FIASCO at the Royal Armouries in Leeds
Leeds Wargames Club - Organisers of FIASCO
Then its Gareth Lanes turn in the chair, another veteran of Episode One who tells us all about the huge uplifts in his ongoing projects.
Finally I brought forward The Wargames Problem Page to fill the vacated interview slot. Here me and Nora Batty discuss a number of gaming topics, some controversial, some less so.
We are back to the normal format next episode (10th September) for a Peter Gilder special, when I speak to Robbie Roddis about his time in wargaming (including blaming him for getting into The Italian Wars) and his website dedicated to Mr Gilder.
Until then, Sithee
Regards Ken
The Yarkshire Gamer
Comments
(2)
To leave or reply to comments, please download free Podbean or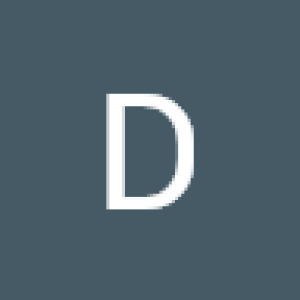 Really enjoyable episode again Ken, nice format as a review episode, keep up the good work
Another enjoyable episode.