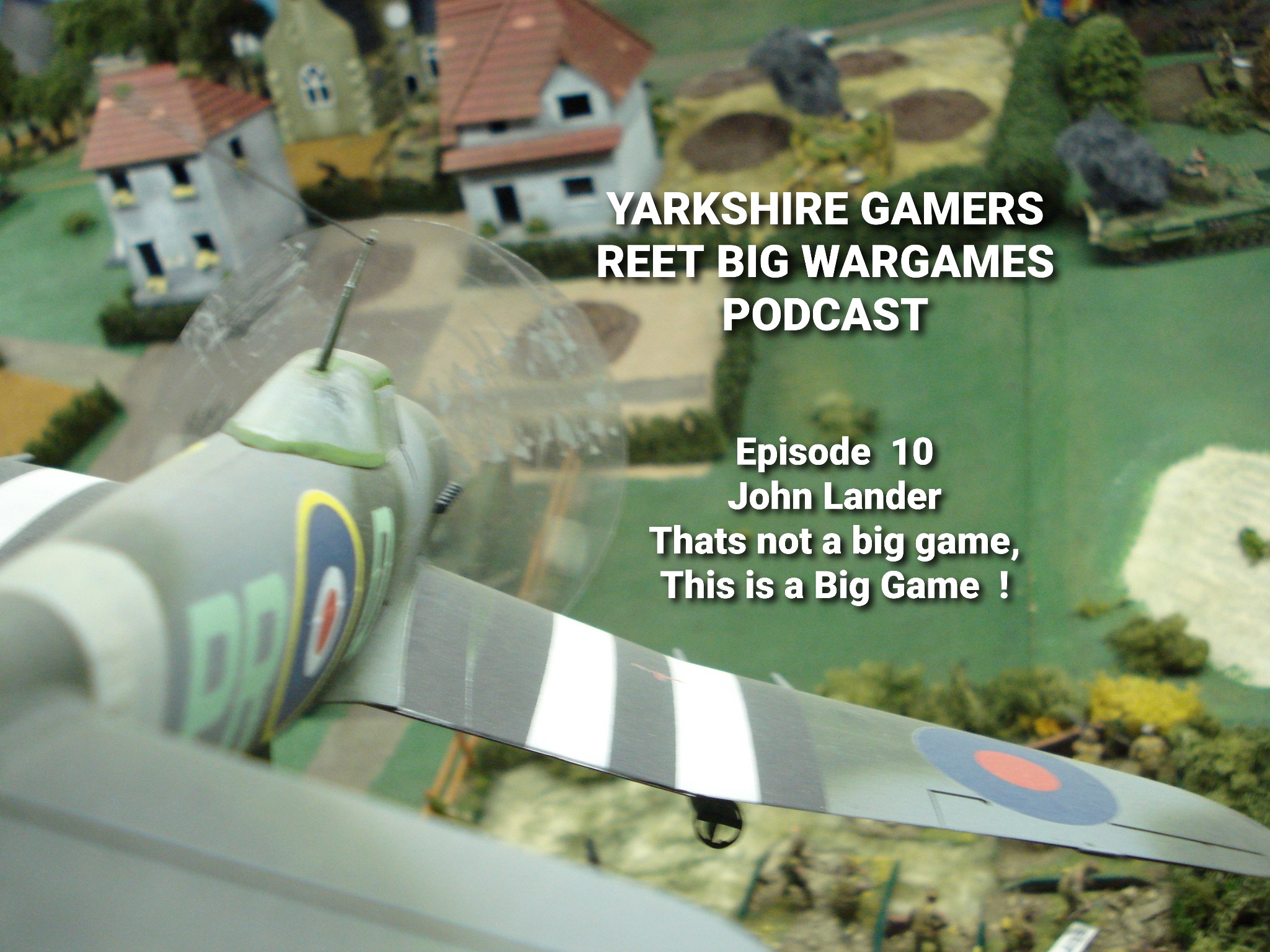 Episode 10 sees me one again, crossing time zones and continents as we tick off Kentucky USA from our World Tour of Wargaming.
I had to name this episode as a homage to the Knife quote in the first Crocodile Dundee film, if you think you are a big gamer or you think I am mad saying a 6ft table is a small table then the games John does might just change your perspective.
We chat and cover many topics as usual, including some you might not be expecting, US Heathcare and the boring nature of the names of UK Wargames clubs are just two thinks you had no idea you wanted to hear about.
Its another long one but John and I enjoyed our chat and its always a shame to cut things out.
John put on a 72ft long game based on the WW2 Market Garden Operation (yes that's 72 feet) in 54mm so he knows his larger games.
Check out John Battlebrush Lander on Facebook for details of his Painting Commission service.
https://www.facebook.com/thebattle.brush.1
Thanks again for listening, give the podcast a follow on Podbean and I'll see you in two weeks for the next one.
Regards Ken
The Yarkshire Gamer